Black Friday 2021
BLACK FRIDAY thru CYBER MONDAY SALE
2021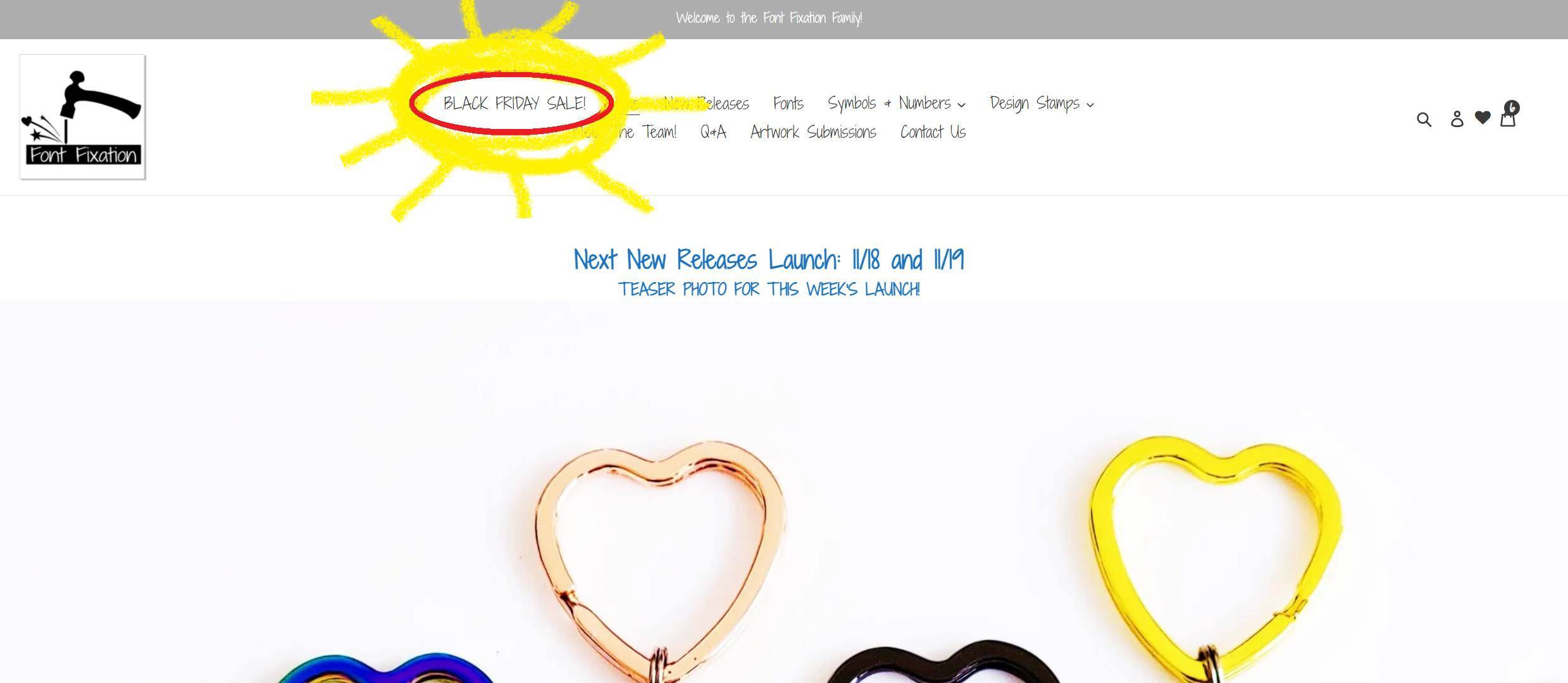 **** BLACK FRIDAY SALE DEETS! ****
As you've heard, we are discontinuing a handful of fonts to make room for our 2022 inventory!! Here's everything you need to know!
😃
**WHEN: Black Friday at 9am Eastern Time** (please le google your time zone) **thru Cyber Monday! (11/26 - 11/29)**
❤
**HOW MUCH:20% off **everything on the Black Friday Sale page of our website! PLUS TIER DISCOUNTS!!
Is there a quantity limit or will anything sell out? NO! There is no limit and you can rest easy knowing whether you are the first order of the Black Friday sale, or the last order on Cyber Monday, we will have this discontinued font in stock for you. Have an excellent holiday weekend with your family!
Will we still honor the warranty on these fonts? YES! For one year from your date of purchase from us. And we will still offer replacement letters on these fonts should you lose a stamp.
Will any of these fonts be available for the End Of Year Sale? NO. Once Cyber Monday ends, these fonts will be removed from our site ❤
Will ALL SIZES for these fonts be discontinued, or just one size? ALL SIZES for these fonts will be discontinued.
❤
** SHIPPING: **
Will be in queue order, and will begin by Thursday 12/2. The earlier you are in the queue, the sooner your order will ship. There are NO combining orders, adding on to orders, or combining shipping on multiple orders. The next New Releases launch is tentatively scheduled for 12/9, but may flex depending on the number of orders we need to machine.
😃
**DISCONTINUED FONTS FOR BLACK FRIDAY SALE:**
Bigelow Rules
Canterbury
Devious
Farmhouse Lemonade
Foxtrot
Gingerbread
Hide Away
Mocha Latte
Pasketti O's
Penny Candy
Pina Colada
Peony Blooms
S'mores
Taffy
Tender
**All sizes, all variations, all symbols, numbers, and alternates for each of those sets will be 20% off PLUS Tier Discount Black Friday thru Cyber Monday! ** Then they are GONE from the site! ❤
((one exception: we will NOT be discontinuing peony blooms flourishes/swirls ❤ ))